Post by rajah on Sept 10, 2007 19:18:14 GMT 7
Sebuah tim ekspedisi ke Pilipina yang beranggotakan Stewart McPherson, Alastair Robinson dan Volker Heinrich belum lama ini telah menemukan spesies Nepenthes baru.
Spesies ini menarik sebab hingga saat ini tercatat sebagai Nepenthes terbesar di seluruh dunia dan bahkan menyamai N. rajah dalam hal ukuran dan volume kantong.
Baik kantong atas maupun bawah sangat besar - kantong atas berbentuk lebih mengerucut dibanding kantung bawah, namun bentuk keduanya menyerupai piala kuno yang menyempit bagian bawah. Warna kantong bervariasi antar individu dan umur walaupun pada umumnya, kantong yang besar didominasi warna hijau muda atau hijau kekuningan. Bagian dalam kantong memiliki banyak bercak merah, ungu gelap atau mendekati hitam yang juga tampak di permukaan bawah tutup kantong dengan kerapatan yang bervariasi.
Peristome berukuran besar dan berwarna mencolok. Warna tersebut amat bervariasi dengan garis-garis ungu, merah, kuning dan hijau, tetapi sebagian besar merah tua. Kantong yang usianya sudah tua memiliki semburat warna merah dan ungu, seperti halnya sebagian besar Nepenthes sp. Juga seperti N. rajah, kantong yang besar dan hampir mati seringkali berubah warna menjadi ungu tua.
Sampai nama spesies dipublikasikan secara resmi, untuk sementara spesies ini dinamakan N. spec. nov 'DA'. Deskripsi lengkap sedang dipersiapkan dan akan dipublikasikan dalam waktu dekat. Spesimennya telah dikumpulkan secara legal dan bertanggung jawab dan diserahkan ke sebuah herbarium sebagai spesimen asli (
holotype
).
Spesimen terbesar N. spec. nov 'DA' yang ditemukan oleh tim tersebut memiliki kantong-kantong yang besarnya melebihi 30 cm dengan volume sedikitnya sekitar 1.5 liter – dan tampaknya spesimen yang lebih besar lagi masih dapat ditemukan.
Tanaman baru ini tampaknya berkerabat dekat dengan N. rajah dan memiliki afinitas (persamaan) yang jelas dalam hal morfologi daun serta ekologinya. Meskipun struktur daunnya sepintas terlihat seperti daun N. rajah yang tendrilnya keluar dari bagian tengah permukaan bawah daun (peltata), spesies ini bukan peltata, dan berbeda dengan daun peltata yang ujungnya membulat, ujung daun spesies ini lancip.
Daun dan batang tanaman sangat tebal dan kaku – yang memungkinkannya tumbuh menjalar sejajar dengan tanah seperti halnya N. rajah.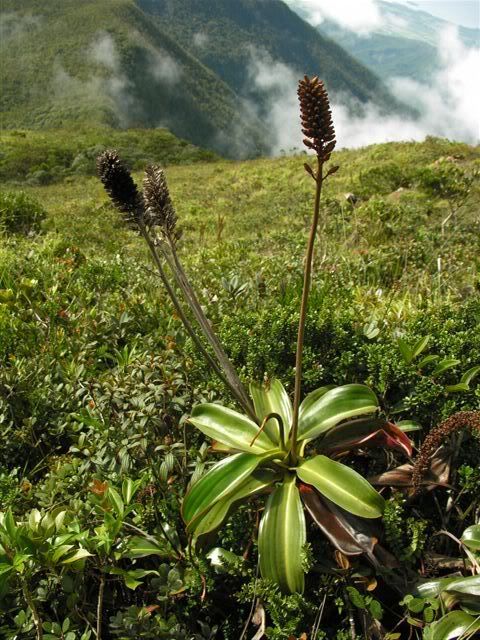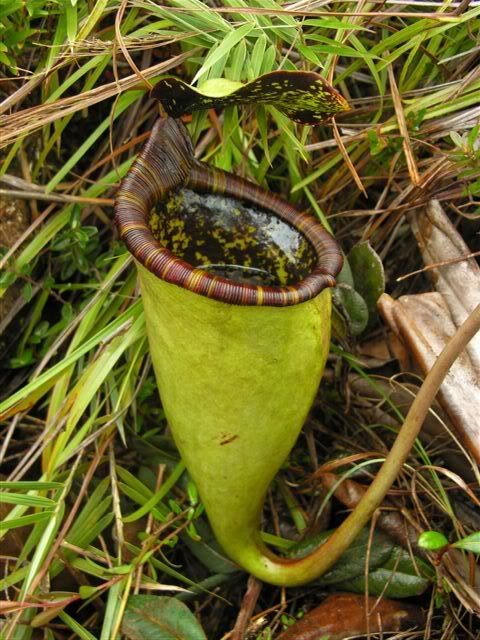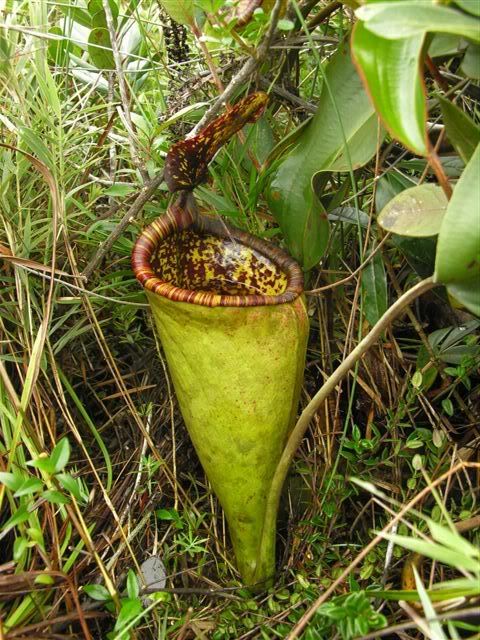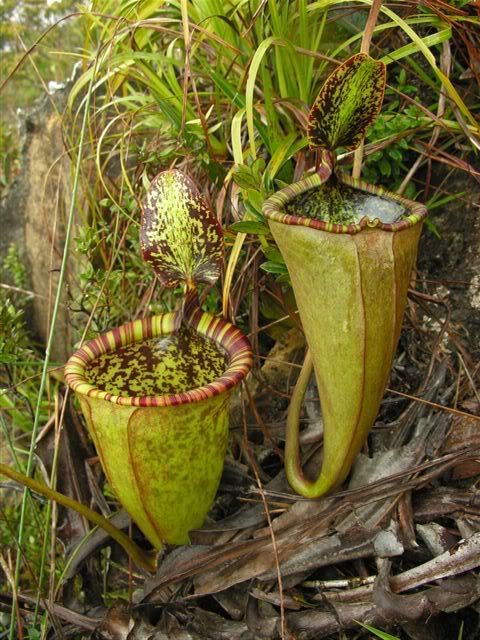 Semua foto di atas akan masuk dalam buku Stewart McPherson berjudul "Pitcher Plants of the Old World".
pitcherplants.proboards34.com/index.cgi?board=nepwild&action=display&thread=1182854611